Locked your Keys in the car? Call us now and we'll get you back in fast.
Rapid response times
No call out fees
Locked your keys in the car?
We get calls all the time from people who have locked their keys in the car.  Whether you've locked your keys in the boot whilst putting your shopping away or you've shut the door behind you with the keys inside the car.  Whatever the reason the quickest and simplest way to get back on the road is to call us. With our specialist tools and knowledge we can get you back in your car within minutes without causing any damage to the car whatsoever. If you only have one key for your vehicle it would be a good idea to ask us to make you a spare key while we're there.
Serving Greater Manchester and the surrounding areas, we can be with you within the hour and have you back on the road in a flash!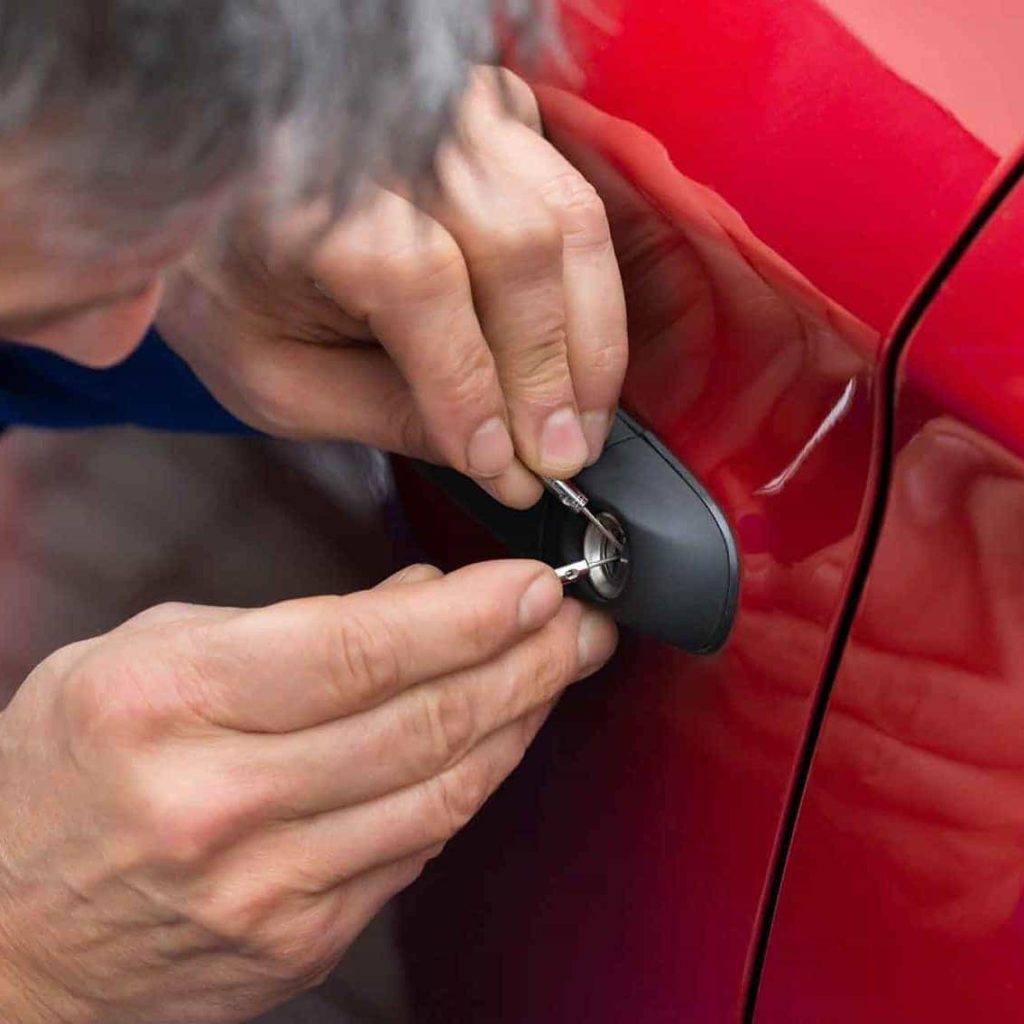 The method of gaining entry is different depending on the make, model and year of the vehicle. However, one thing remains the same, the tools we use cause absolutely no damage to the vehicle whatsoever. The majority of the time we will use specialist lock picks to unlock the car, these tools are inserted into the lock just like a key and the lock wafers are moved into the correct positions. Once the lock wafers are in the correct positions the lock will turn and the door will open in exactly the same way as if you were using your own key.
If you have locked your keys in your car please get professional help.  If you stick something in the lock and wiggle it about hoping it will open you will most likely damage the lock requiring further costs to repair it. It is always best to call a professional when you are dealing with something as expensive as a motor vehicle.
Give us a call now for free, no obligation advice